a thrilling game experience for bold players
Play it anywhere.

"It's great to have a game that can be played out of the hot sun, even indoors."

Completely original.

"Finally, a yard game that isn't based around tossing."

East to transport & no setup.

"It's super light and fits easily in my trunk."

Got to try it! Instant fun.

"The simple concept can be explained in seconds and it's crazy fun to play."
Bold Move!
The game is designed as a direct challenge between players through strength, dexterity, & fitness.
SINKO
Includes: game board, ball, 5 single-use glowing ball inserts, and instructions. The glowing inserts offer a neat effect for low light conditions, and last for hours.
Regular price
Sale price
$100.00
Unit price
per
Sale
Sold out
View full details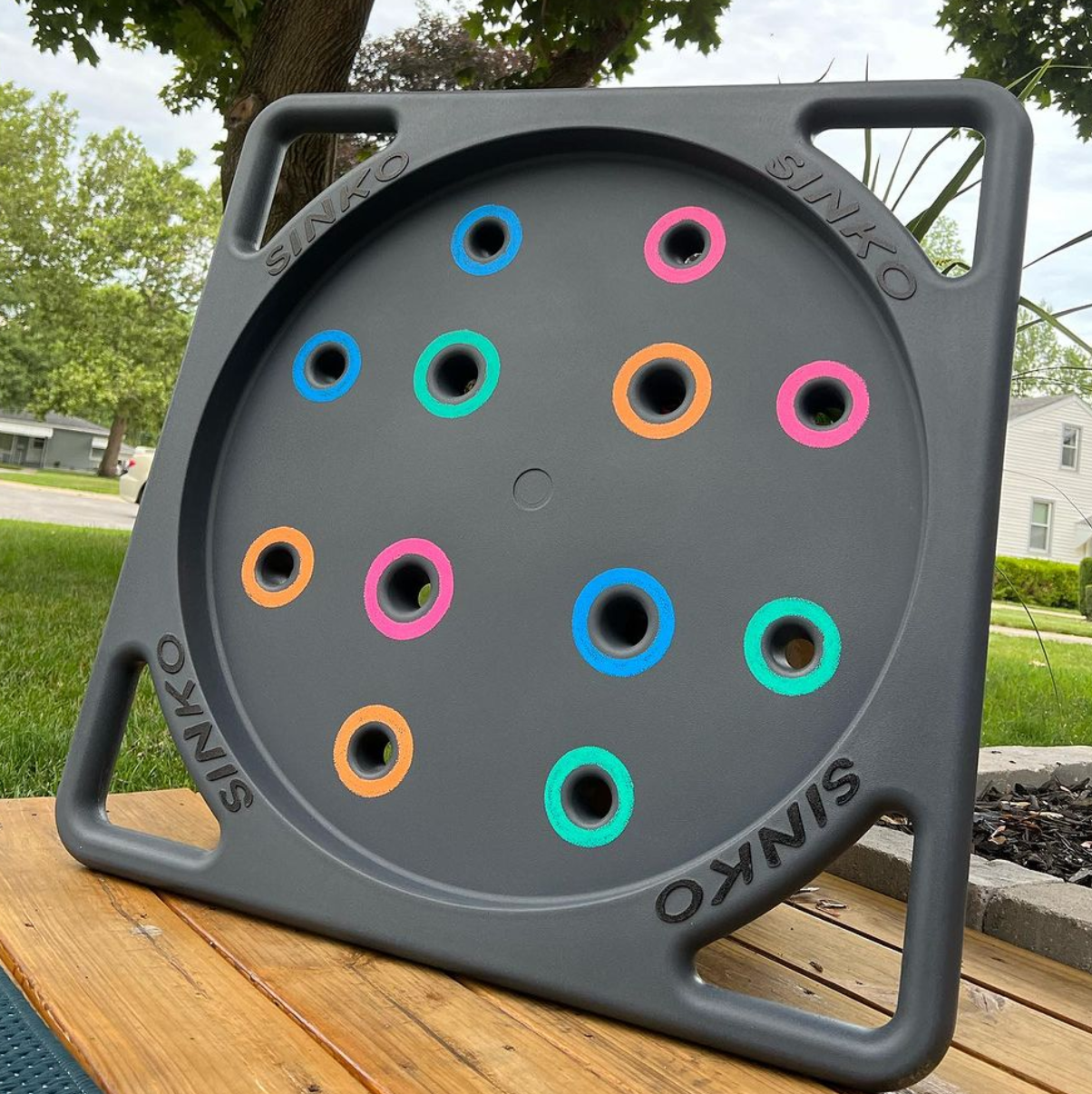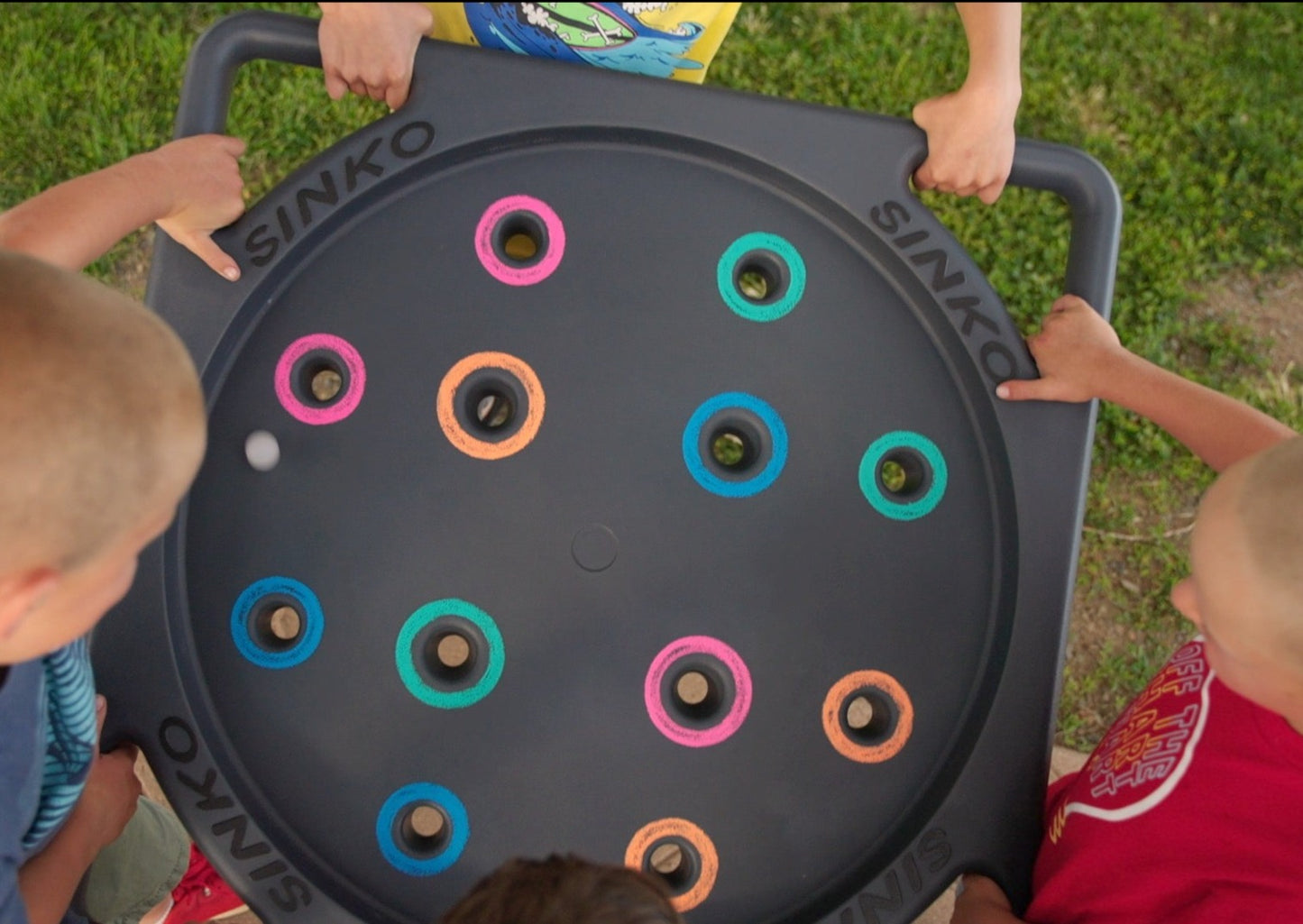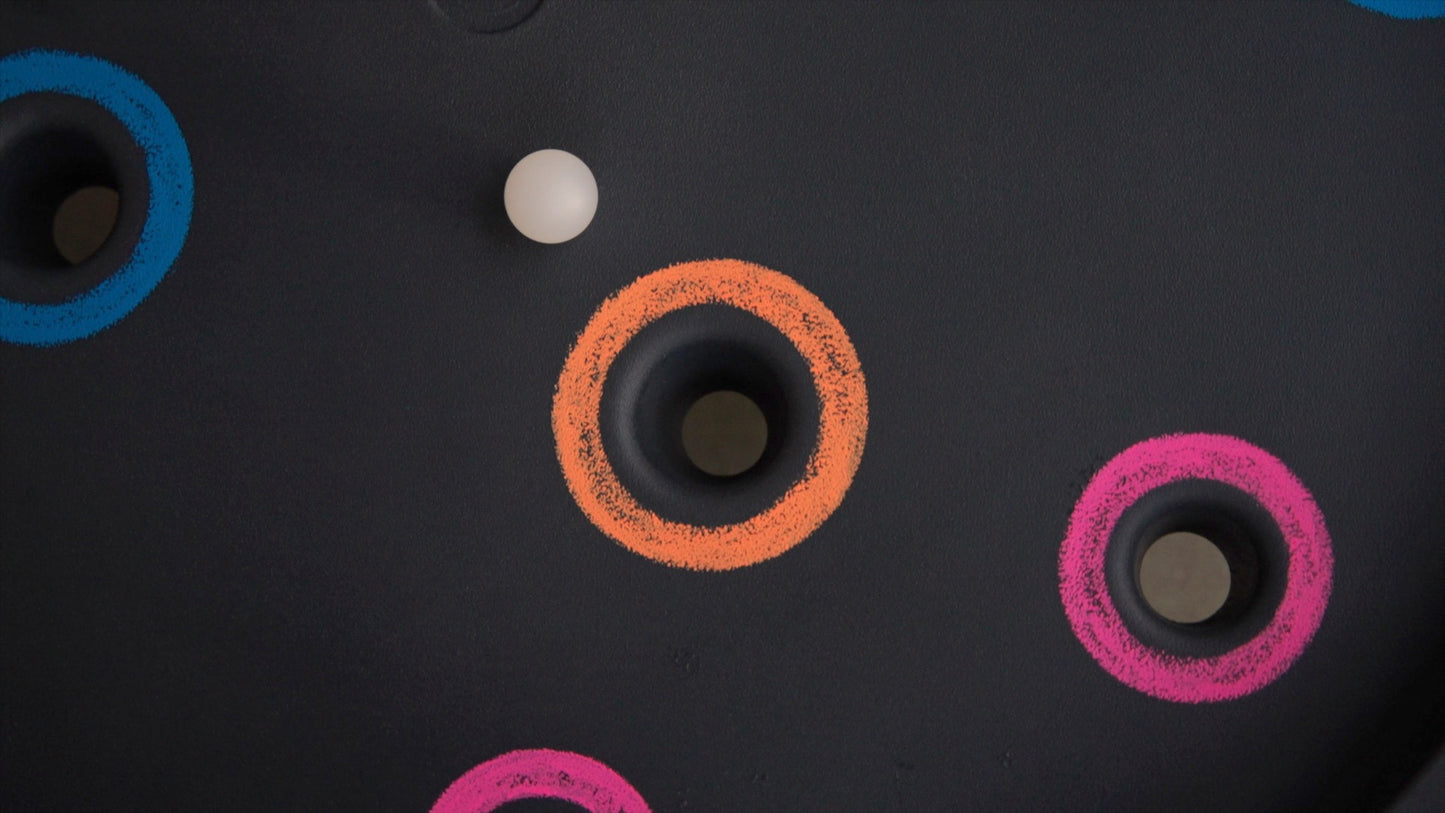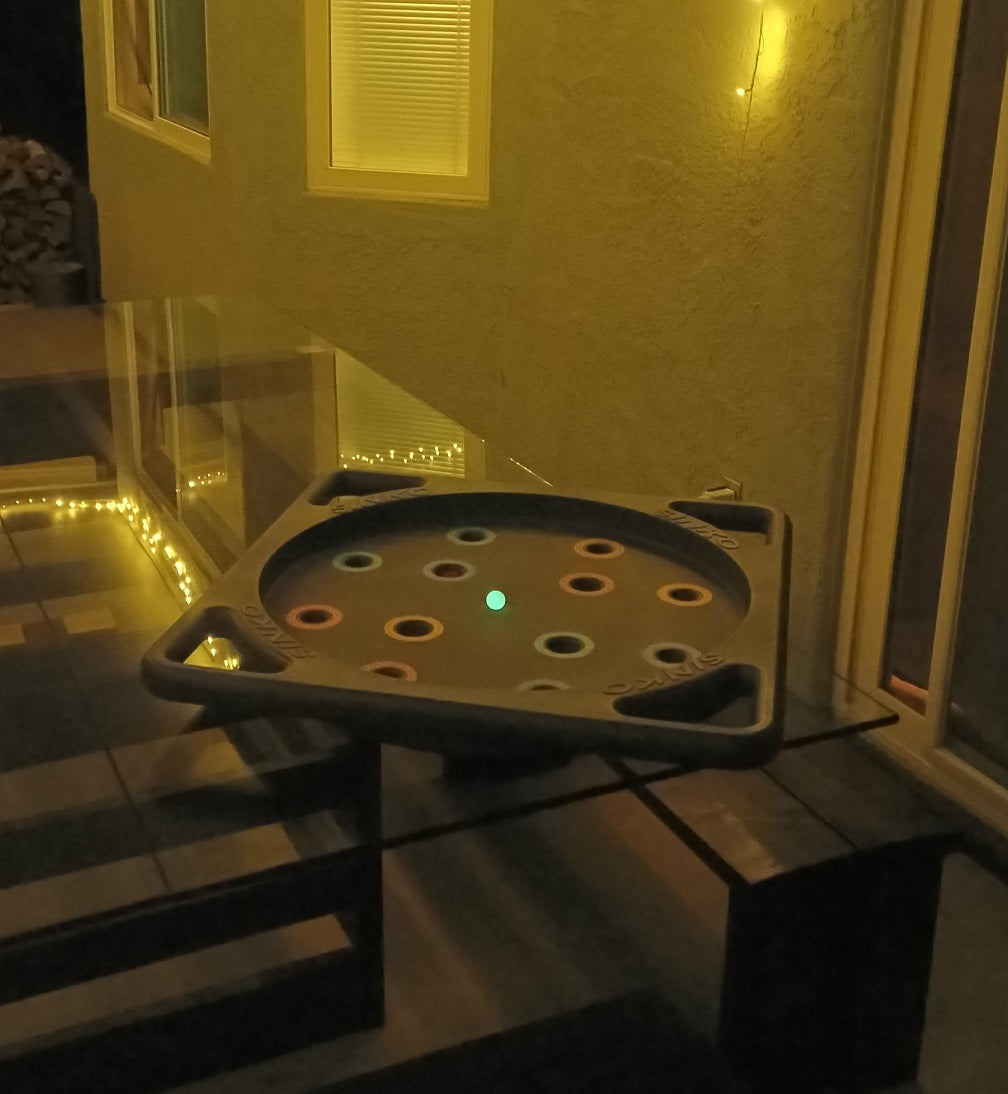 Product Information
Highlights

Intensely fun
No setup
Simple rules
Easy to transport
Plays well in limited space
Requires 4 people to play
Details

Manufactured in the USA.
Made from extremely tough UV resistant plastic and weatherproof graphics.

Clean with soap & water. Do NOT use rubbing alcohol or Clorox wipes.

Approximately 30"x30"x4"; 10 lbs.

1" Diameter solid plastic ball. Board holes taper down to catch the ball. To retrieve the ball from a hole, simply push a finger up from underside.

The ball is stored inside a hole with foam wedge (included).

The game includes 5 single-use glow inserts to put inside the ball when playing in low light. Each insert lasts for several hours.
How to play

The game is best played in teams. Players standing across the game on opposite sides are working together. You tilt the board to sink the ball into the correct hole for your team. The holes for each team depend on the game variant you are playing. See our how to play page for more a detailed explanation.
Guarantees

It will break YOU before it breaks!
Warning...

Be advised: Due to the physically strenuous nature of the game, a certain level of fitness may be required. Please do not play if such activities could be damaging to your health. Take rest breaks & know your limits.
Frequently asked questions

Is it hard to play?

The rules are very simple, but the challenge of the game is entirely dependent on the ability of your opponents. Experienced players will able to work together with their teammate, conserve their strength, and predict the moves of their opponents. Games between experienced players can be very challenging.

Can this be played with 2 or 3 players?

No. The function and fun of the game are the forces at each corner handle being created by opposing players. This kind of direct player interaction with the game board is not possible with lower player counts.

Can this be played with players of varying levels of size and strength?

Yes! Players with better dexterity, fitness, and teamwork can overcome significant disadvantages in strength. Still, it is recommended to try and balance the overall strength between the teams.

Is this game okay for children?

Yes! Kids love it and have no problem playing. However, it is not recommended that children and adults play together, due to the large physical differences.

What if I lose the ball?

Replacement balls can be provided. Please send us a message through the contact form.

Can I get more glow inserts?

Yes, send us a message through the contact form.
A New Evolution in Yard Games
A Battle of Strength & Dexterity

Strength helps but knowing when and how to tip the ball in your favor takes skill.

Doesn't require a yard

Play it in an apartment, dorm, bar, gym, at the beach, or anywhere.

Beyond Sturdy

Developed and manufactured for a nearly indestructible design.

Plays Quick

A game can be played in less than 5 minutes. Swap players and play it again. Perfect for parties and tournaments.